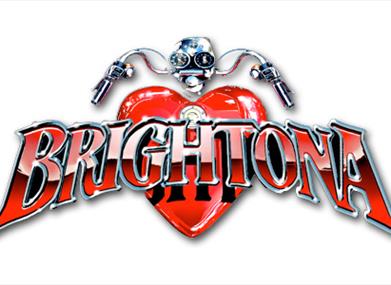 Click here to check out all the pictures from the day.
Brightona 2010, ran successfully yesterday down at Maderia Drive. UKBike was there to see all the action.
Brightona is one of the biggest motoring events with participants as high as 40,000, Brighton was heaving with motorcycles of all shapes and sizes most of the day.
Since 2004 Brightona has donated a staggering £75,000!! This has allowed vital life saving equipment to be purchased and improve the lives of hundreds of people and families in Sussex.
Growing each year, Brightona raised £12,500 in 2006 and £23,000 in 2008. Hopefully 2010 broke the record.

Bikers come from all over the country; in fact, all over Europe - and maybe even further afield.
This was truly a sight worth seeing! Bikes start to arrive mid-morning and fill up the Drive: the noise, the smell of petrol fumes, the wave and wave of arriving bikers all generate an atmosphere of excitement. A great coming together.
By the time the Drive was filled up, a vast range of motobikes is on display. Bikes and bikers of all ages; bikes, trikes, sidecars; every manufacturer's name in the history of the motorcycle in represented. An exaggeration perhaps, but you'll certainly find Vincent, Norton, Kawasaki, Honda, Harley-Davidson, Ducati, Aprilia, KTM, Moto Guzzi, Victory, BSA, BMW, Triumph, Suzuki, National Chopper Club, and many customised machines, especially trikes.
There was also a stage, DJ, rock'n' roll, bands, etc to provide the entertainment.
We were there with our camera yesterday taking a number of pictures of bikes that took our fancy. All our photos will be uploaded to our facebook page www.facebook.com/ukbike.